Today is a sad day for Shu Uemura fans. L'Oreal, who owns the international rights to Shu Uemura, has just announced that they will be pulling the makeup line out of the United States.
Most well known for their cult favorite eyelash curler, cleansing oils and luxury lashes, Shu Uemura has been a staple in many artist's kits for years. Apparently, Shu Uemura only brings in 
$20 million dollars annually in the United States, and L'Oreal has decided to focus their efforts on their other luxury brands. Carol Hamilton, president of L'Oreal's US luxury division states: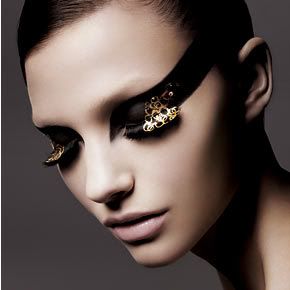 "Going forward, we decided that L'Oreal USA would bebetter served by focusing on our other strategic luxury brands like Lancôme, Yves Saint Laurent, Giorgio Armani, Ralph Lauren, Kiehl's, and fragrances."
The brand will no longer be available in retail stores but you can still purchase it online.